Bubblegum Ice Disposable Vape Pen
A premium stainless-steel disposable in the shape of a cigarette, the Dinner Lady Vape Pen delivers up to 400 puffs – the equivalent of 20 cigarettes. Prefilled with 1.5ml of...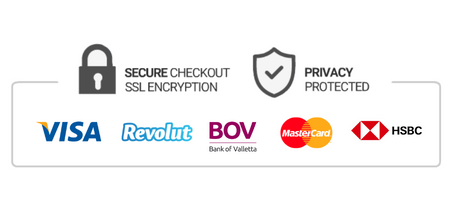 A premium stainless-steel disposable in the shape of a cigarette, the Dinner Lady Vape Pen delivers up to 400 puffs – the equivalent of 20 cigarettes. Prefilled with 1.5ml of 20mg nicotine salts, Bubblegum Ice fuses berry and bubblegum with koolada for an icy exhale. Ideal for new and experienced vapers alike.
At Vape Republic we offer a couple of shipping options to our customers. The shipping method you choose does not affect how quickly your orders get placed or processed. We try to ship all In-stock orders that get placed prior to 1:00 PM (GMT+2) the same day. In some situations though it may take up to 10 days to process and ship your order. Our packages are packaged discreetly for your security. Backordered items will ship as soon as they become in stock.
We reserve the right to cancel orders we deem unreasonable to ship for free. (Examples of this are extremely heavy or large and awkward products, etc). We will give you the option to pay for shipping on these items.
In the event your item is not successfully delivered due to an issue that we deem to be your fault (Wrong address, Failure to pick up, Underage), we will deduct the shipping fees from the initial shipment (even if it was free for you), and the fees for the return shipment that we were charged by the carrier from any potential refund you may be eligible to.
Delivery in Malta and Gozo Free shipping Delivery international We offer various Malta Post, and FedEx shipping options all over the world. Shipping rates are calculated on the checkout page. A delivery estimate will be shown on the checkout page. Please ensure that you mind the laws of the country you are ordering to. We specialize in delivering tasty e-juice and affordable hardware to Europe. There may be additional import duties and taxes when receiving your package. This is rated based on your country and is out of our control. Order processing We process all in-stock orders 7 days a week (excluding Malta holidays).
Please note, if you receive a tracking number during a weekend or major holiday, your order is prepared for shipment, but it is not handed off to a shipping carrier until the following business day. We reserve the right to additional processing time if any questions or concerns regarding your order arise. We always do our best to get in touch with you via phone or email only when absolutely necessary. Please make sure you provide us with current contact information during checkout. Any foreseen order processing delays are visibly announced directly on the affected product's page. If we are experiencing a larger than normal order volume an announcement is made via a site-wide notice.
Typically, In-stock orders placed before 1:00 PM (GMT+2) will go out the same day. (Delivery will depend on the carrier) Order changes & cancellations Order changes or cancellations are possible. Please contact us as soon as possible and we will do our best to accommodate any changes as long as the order has not yet been shipped. Once an order has shipped, you must return the package (manufacturer sealed) to us prior to receiving a refund, shipping fees are not refundable.
Electronic Cigarette liquid (or ejuice) from our Remix Bars can only be canceled if the order has not yet been created. Since we typically mix to order, We are unable to cancel / refund / credit for juice that is already created, even if it is still within our facilities.
Here at Vape Republic Malta, we want our customers to be delighted throughout their shopping experience. Occasionally though we understand that you may want to return items. Vape Republic Malta adheres to your rights as stated by the Consumer Rights Act & Statutory Cancellation Rights.
Unfortunately consumables are always a final sale (e-juice, coils, tanks, accesories, drip tips, replacement parts, rebuildable supplies, etc).
Cancellations Please contact Vape Republic Malta as soon as possible after placing your order using our contact details if you wish to cancel your order. There is no guarantee that we will be able to cancel your order before it ships as logistics may have already processed your order. In the circumstance that the order has been processed we will request an RMA on your behalf. Please note that products must be returned in the same condition they were originally sent out. Due to hygiene reasons and health protection, we cannot accept returns for products if the seal has been broken. Please get in touch with our team within fourteen days for a full refund, you then have a further fourteen days to return the product(s), if you fail to return in this time frame we will no longer be able to action the refund.
Faulty goods
If you experience a fault, please contact our customer service team. They will first try to troubleshoot the issue with you. If the issue remains unresolved an RMA will be requested on your behalf. Vape Republic Malta offers a refund for thirty days only, after this, we will repair the device. If we are unable to repair the device either a replacement or gift card, if we are out of stock, will be issued. If the fault occurs after six months and the device is still under warranty we may direct you to the manufacturer. Returns after six months will only be accepted if you can prove the fault existed at the time you took ownership. If we are unable to replicate a fault, the item will be returned to you. If you have had a change of address since the original order was created, we will recalculate the postage and request the difference to be paid.
Non-returnable & Final Sale items All clearance, final sale, or "as is" marked items are nonrefundable and ineligible for returns, refunds, or exchanges. We also cannot accept returns of atomizer tanks, rebuildable atomizers (unless DOA), mods that contain no electrical components, battery cells, replacement parts, accessories and electronic cigarette liquids. We do not accept returns for normal product wear and tear, for example cosmetic blemishes or natural patina. Please note: Vape Republic Malta cannot process return or refund requests without proof of purchase.
Warranty
For each vaporizer, the warranty period and coverage are pursuant to the manufacturer's warranty policy. Most vaporizers come with a 1-year manufacturer's warranty. We can handle the entire warranty process on some vaporizers, but some manufacturers request that all warranty claims are processed by them directly. We will assist customers wherever possible. Please get in touch one of our representatives if you have any questions concerning the warranty on your vape.